My Personal Best
"The My Personal Best Primary resource and related training supports primary teachers to plan and explicitly teach life skills and character through PE. This not only supports the personal development of all pupils in and through PE, but also makes connections to other lessons, school and wider life. It ensures the transferability of their skills." (YST)
My Personal Best is a programme that teaches children life skills and character . Although the programme is used primarily in PE, we are promoting the My Personal Best themes through all aspects of school life.
Every three weeks we will focus on a new character trait through assemblies, lessons and day to day school life.
At the end of the theme, the children will attend an assembly to celebrate their work and individual children will be awarded a certificate for showing the trait around school or home.
The focus theme will be communicated on Class Dojo, where you can also nominate your child for an award if they have displayed the character trait at home.
Some of the character traits covered include - empathy, trust, honesty and gratitude.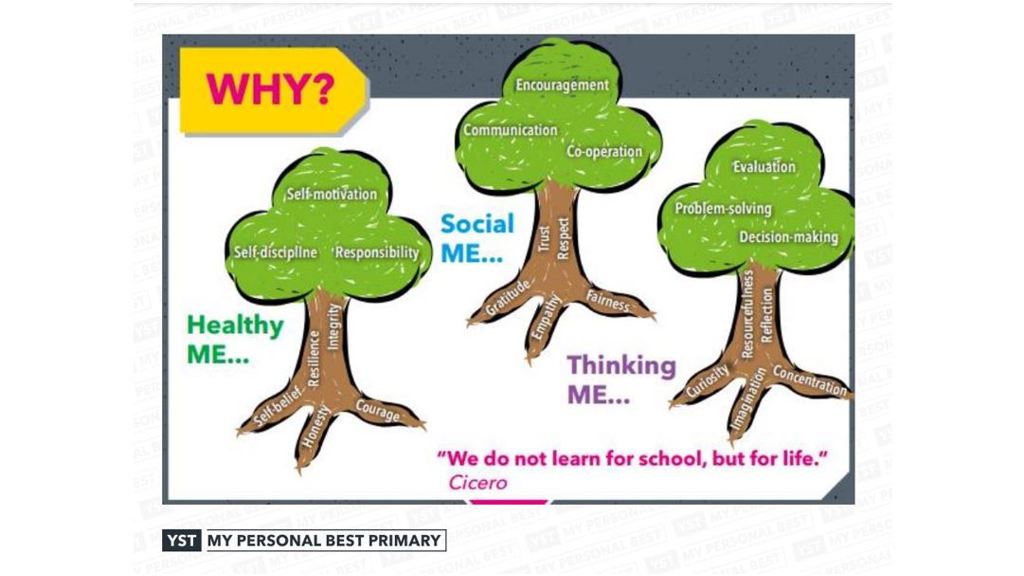 Keep your eye on Class Dojo for further information.